RBC France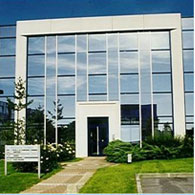 RBC France a sales subsidiary of RBC-Schaublin, is part of RBC Bearings famous for its quality and innovation. The RBC Bearings group of companies employs over 2 000 employees worldwide.
RBC-Schaublin specializes in the manufacture of Unibal rod-ends and spherical plain bearings. The combined RBC Bearings and Schaublin range has many variants including: thin section ball bearings, inch and metric cam followers, inch and metric size rod-ends bearings metal to metal or maintenance free, stainless steel or competition series, Schaublin collets and toolholders and high precision components. RBC-Schaublin is a valued supplier to customers worldwide.
RBC France also sells RMB high precision miniature ball bearings, manufactured by Myonic in Germany used for civil and military aircraft, medical or optical applications. In addition, RBC France also sells miniature ball screws for precision linear motion and universal joints (Cardan Shafts) for the transmission of drive between shafts where misalignment is required.
RBC France is focused on leading edge products to service industries such as aerospace, optical, medical and rail.
⇒Terms and conditions of sale : here !